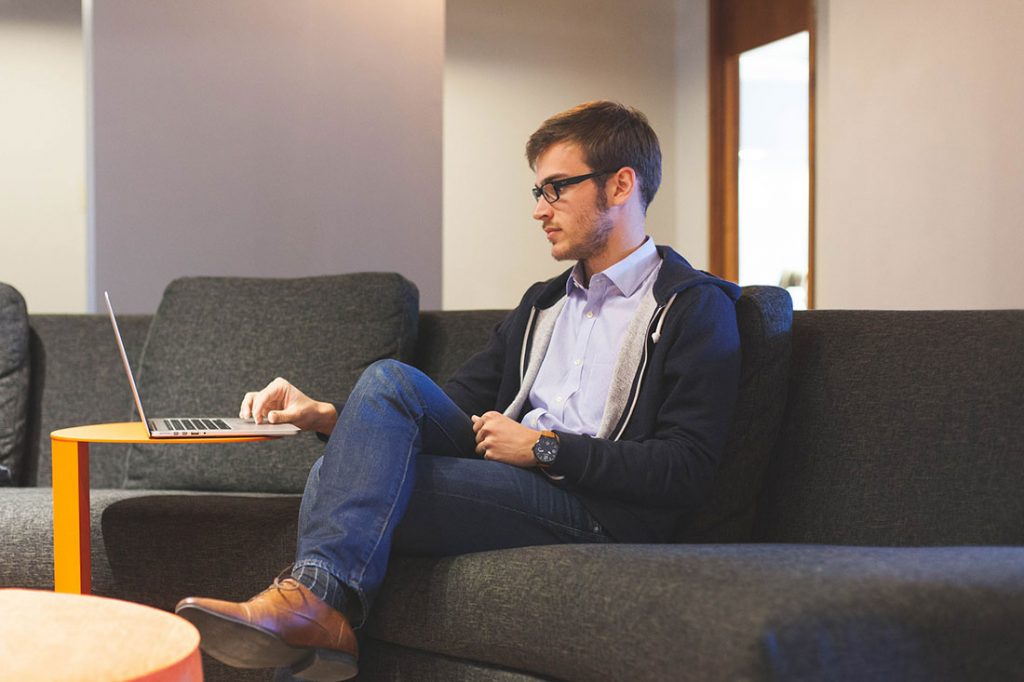 Although it mightn't be most peoples first choice – temping does offer great benefits.  You will gain experience, flexibility, motivation and a regular income.  Temping is often suited to those who have recently graduated, are returning to work after a long gap or you are simply frustrated in your long job search,  temping could be the right fit for you.  If you find yourself lost in a seemingly endless job search, consider temping.
1. Temp jobs are plentiful
Using a good recruitment agency like Firstaff is crucial to obtaining a temp job, as companies generally deal with agencies to recruit temporary staff.  Finding a temp job is relatively easy and painless in terms of the process.  Prepare your CV and cover letter to the type of position you're looking for.  Reach out to a recruitment consultant who will go through the specifics of the job you would like and the perspective company you would like to work for.  They will go through your skill set and the type of position you would be best suited to.
After the recruitment consultant has gathered this information they will search for jobs that seem to be a good fit for you.  There are plenty of temping jobs out there and so going through this process is relatively easy and can save a lot of time. Please also be specific about the hours you are available to do – as there are many part time temping jobs which would leave you great flexibility and a lot of time for your dream job applications.
2. Temping pays the bills and keeps you sane
Unemployment is a financial strain and causes a lot of stress.  Why put yourself through that when you can temp for the short-term even – until your dream job makes an appearance.  Accepting any job shouldn't be an option – but sometimes people do accept jobs they know won't be a good fit, out of panic to sustain their lifestyle.  You don't have to choose between being broke and being miserable—temping is a perfect alternative for this scenario.
When you go through a a recruitment agency like Firstaff you have a significant amount of say in where you'll be placed. State exactly what it is you're looking for and if you think the company wouldn't be suitable – then say so – you can say no without feeling guilty. The great thing about temping is that there's plenty of jobs and they move fast—it's in their best interest to fill open jobs ASAP, so they can often find you multiple opportunities within a period of two to three weeks.
3. Temping gives you motivation
After working in a temporary position – you will come home feeling motivated and satisfied after a day in the office – You will be more successful in your job search than if you were at home lazing around the house, because you will be more assertive and motivated.  Plus they say it's easier to find a job when you're in a job, plus then – you're not as desperate.
4. Temping exposes you to a variety of jobs
Temping allows you to try many different roles in a short period of time.  This is why temping suits many different people who don't know exactly the type of role that they're after.  After you've tried a job and gained some experience you'll soon know what you like and don't like.  Also working for a few different companies will give you an insight into the type of company you'd like to work for permanently.
5. Temping & networking
Working within a company you will get to work with many different coworkers and they will gain an insight into the type of person you are.  You'll get to work with many different people and they'll be able to attest to your strengths, work style and make a valuable work reference on your behalf.And you never know? You could get a full time opportunity from temping, at the current company, through a friend or family member's company – just remember to network and use your personality to help you succeed.
Temping is a great kick start to your career if you're stuck in a rut looking for your dream job.Whatever your reasons are for looking for temporary work – We have large number of temporary positions across many different job sectors looking for temporary staff on a regular basis.
Share this blog post with others
Need help with applying for a job?