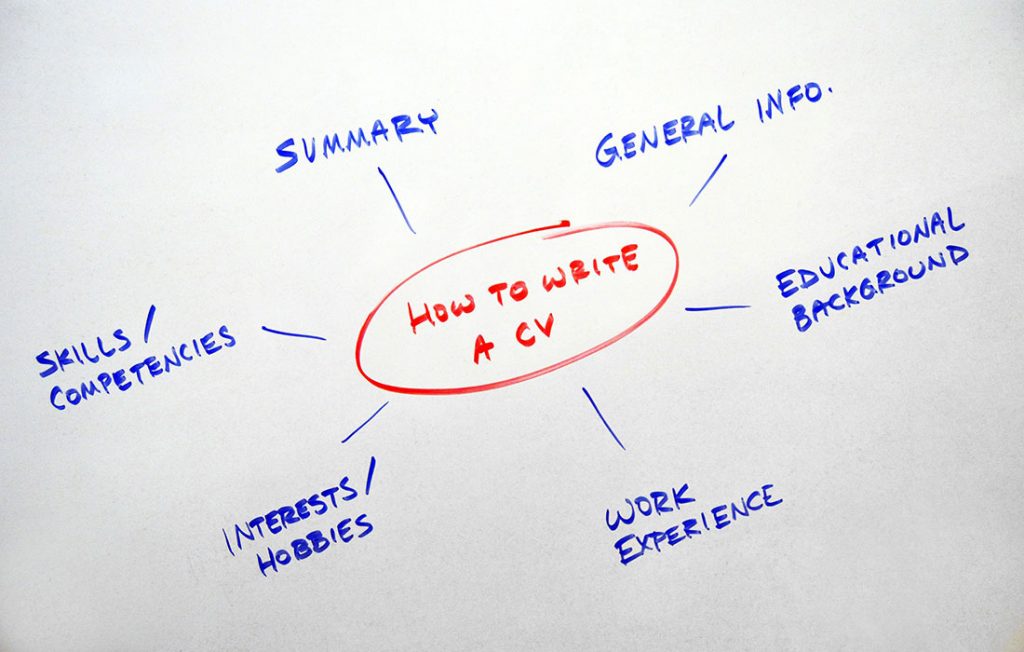 Your CV is your most important asset in the job-seeking process as, if done correctly, it is an ideal platform to showcase your skills, experience and qualifications. A well written and presented CV will put you at a distinct advantage when it comes to being noticed by employers. While your CV will consist of a specific and brief snapshot of your career to date, it will provide a good basis of points on which to expand in your interview. Below, we have provided some CV preparation advice to ensure that your CV stands out and will offer you a distinct advantage in the jobs market.
CV Format and Presentation
Your CV should be written in black text on white paper/background.
Use the same stationery/format for your cover letter
Ensure that your CV is neat and concise using bullet points where possible as opposed to lengthy paragraphs
Your contact details are vital so make sure that these are correct on both your cover letter and CV.
Spelling & Grammar
Spelling or grammatical errors should never appear on a CV so ensure that you run a spell-check and read over your CV multiple times before submitting it for review
Structure
Your personal details and contact details should appear first
A brief personal profile should come next. Then include your education and qualifications. Always lead with the stronger section, depending on which is stronger – education or work experience.
The main body of the CV should include your career history and be presented in reverse chronological order with your most recent employer first. Include start and finish dates for every job and explain any 'gaps' in employment, for example 'travelling', 'staying at home with family'.
Know Your CV Inside Out
You must be aware of every aspect of your CV, ensuring that you are prepared to expand on any point that the employer might ask about. Do not assume that any points are off limit or won't be of interest to the employer as they may indeed question those points
Extra Achievements
If you have received or been nominated for an award, include this in your CV. The achievements should always be relevant and such accolades will show the employer that you are driven and a high-achiever
Hobbies & interests
Outline what you like to do for fun – many employers like to see a healthy work / life balance, your interests might indicate what type of person you are and how you will fit into the employers company culture.
References
This should appear last on your CV. You can include the title, name and contact details of your referees or a common alternative is to say 'References are available upon request"
Share this blog post with others
Need help with applying for a job?