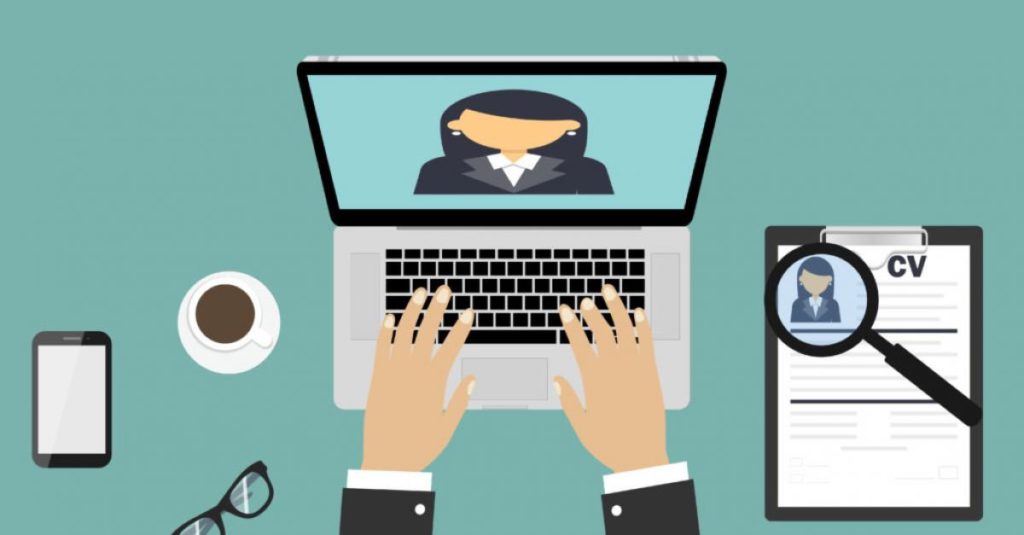 You have been invited for a ZOOM interview!  An unnerving thought for some.  Don't panic, our guide to a successful Zoom interview will give you the tips and tools you need to prepare for a successful and rewarding zoom interview.  We appreciate that an interview is an unnerving experience for many and adding technology into the mix can certainly heighten those fears.  Remember, the fundamental process of a zoom interview is the same as that of an in-person face to face interview – the Hiring Manager wants to see that you can communicate and demonstrate your suitability for the role they are seeking to fill.  So, preparation is the key to a successful outcome.  Along with doing the usual interview preparation i.e. researching the company, understanding the job and how your skills match, you also need to consider if your technology is fit for purpose, choose your environment considering the background and what will be on view to the Interviewer, not forgetting the basics – dress for interview.  A smart attire will not only make a good impression but psychologically prepare you to be professional. 
The image below will provide you with what we see as some of the key pointers for a successful zoom interview.  Happy interviewing everyone!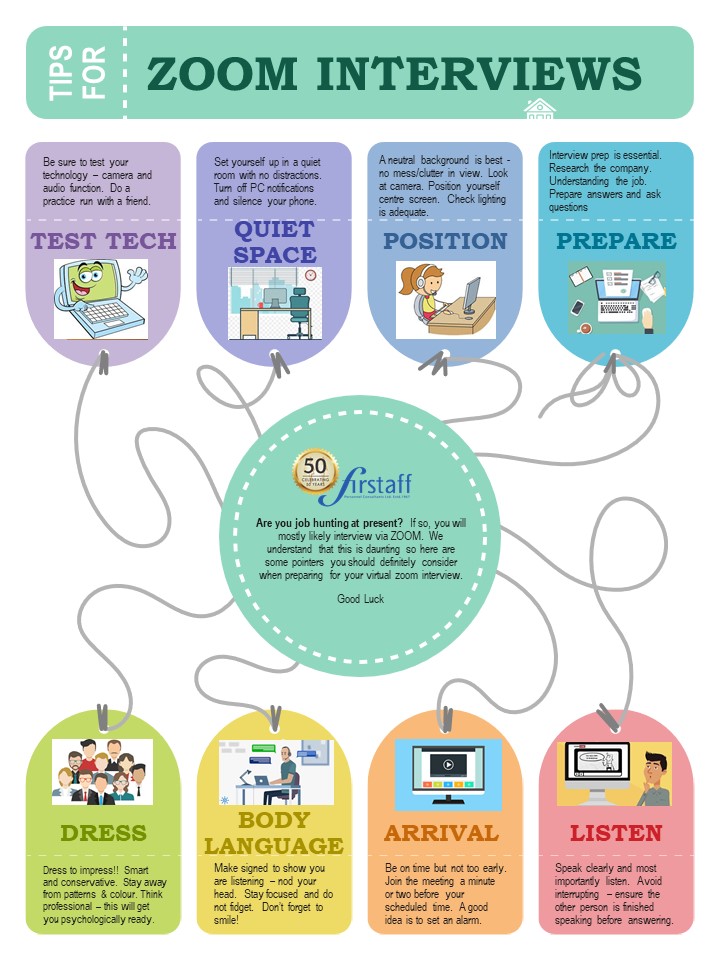 Share this blog post with others
Need help with applying for a job?